In this episode, host Daniel Arnold talks about AI in Radiology with Josh Duncan, Vice President of Sales & Customer Success at Rad AI.
Josh tells us why he chose to pivot to healthcare, what gets him excited about making an impact on patient care with disruptive technologies, and how his team thinks about AI by keeping ultimate end users (radiologists and patients) at the forefront. 
Josh also shares his advice for startups with a helpful acronym - AIM - and how that guides his day-to-day approach.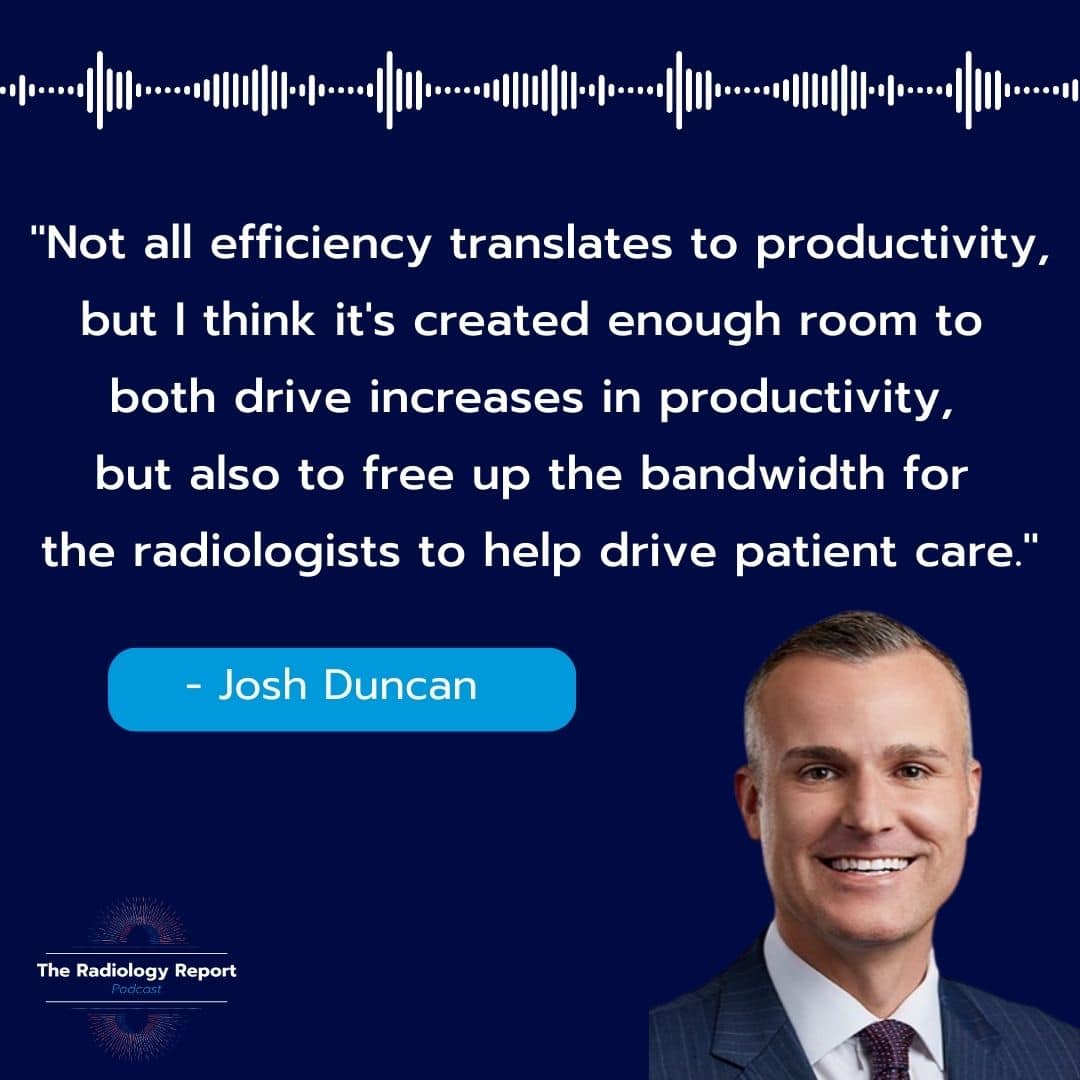 If you are interested in learning from more leaders in the radiology industry, tune in to the rest of our episodes on the Radiology Report.